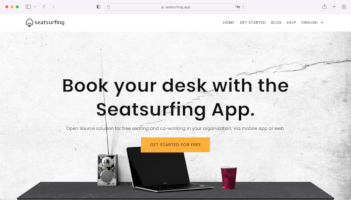 Seatsurfing is an open source solution for free seating and co-working in your organisation. It features mobile apps for iOS and Android, an easy-to-use web booking interface and an App for Atlassian Confluence.
Automatically check for image updates and restart Docker containers automatically when using Docker Compose.
Command line interface (CLI) and SDK for uploading files to OneDrive. Supports "special folders" (such as App Folder / App Root)
Sets up a dynamic IP blacklist on your UniFi Security Gateway (USG) as a lightweight replacement for the Intrusion Prevention System (IPS).